The Sunshine House
Childcare, Preschool, Daycare, and Afterschool Care
Afterschool Programs, Preschool, Daycare, and Childcare in Anderson!
Just off Clemson Blvd on 28-Bypass!


Learning Starts With Childcare At The Sunshine House of Anderson!
You can rest assured your child is safe, learning, developing socially and having fun each day at The Sunshine House of Anderson! Our talented teachers and caregivers focus on quality childcare, school readiness, social, emotional and intellectual development, literacy, problem-solving skills, and what every child needs – love and care!
Advantages
Photo & video updates with our mobile app

Only childcare in Anderson with diapers, wipes and meals included in tuition

Brand new playgrounds with new play structures and trike track
School readiness, literacy, Spanish, sign language programs
Nationally-recognized curriculum
Secure building with electronic keypad entry

Extended hours! Open 6:30 am - 6:30 pm
Features
Transportation:
Centerville
Concord
Whitehall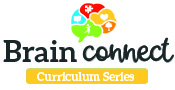 This daycare has totally helped me get through leaving my newborn daughter at daycare. The staff is wonderful and the app they offer is the best! I know everything that happens with my child through the day! Every bottle, diaper and nap! They also send pictures and videos throughout the day!
My son has been going here since they opened and we absolutely love them! When I drop my son off, he goes to the teachers with his arms open and a smile on my face. We have tried several daycare facilities and this is the first place where I can tell that he trusts them and that they are loving and kind to him. His vocabulary has expanded and he is becoming a social butterfly, his interactions with the other children are so positive it warms my heart. My favorite part about Sunshine House is that they send us pictures of our children doing activities and playing with their friends on the playground!
Love this daycare! I've recommend it to several of my close friends. The staff are so friendly and all of them know my son by name. He seems to really enjoy it and has to tell everyone goodbye and give out some hugs before we leave everyday.
I am SO IMPRESSED with this daycare!! The director is great; you can tell that she cares about her job. The lead infant teacher Tara is amazing as well! She consistently uses the real time app to post my sons daily activities and multiple pictures per day. I cannot tell you the amount of peace and comfort that I have in knowing that he is well cared for. I have never had to ask for details about his day because his teacher is on point in entering everything as the day goes!
This is such a wonderful daycare, but we call it school. My daughter has been going here since October and absolutely loves it. Every day she has stories of what she learned and how she played with her friends .The staff is awesome and everyone knows my daughter and they greet her by name every morning. You couldn't ask for a more loving and safe environment for your child to be while you are at work. Highly recommended.
Meet Our Director

Meet Our Director, Elaine Blango

Hello! My name is Elaine Blango. I have over 28 years of experience as a teacher and child development administrator. I earned a Bachelor's Degree in Psychology and Associate's in Early Childhood Development. Outside of the classroom, I also serve on the First Steps of Anderson Board of Directors.

I am truly blessed with 3 beautiful children. With 2 teens and a 2-year-old, there is never a dull moment in our home! My family and I enjoy attending sporting events such as football, basketball, and soccer.

I put all of my energy and dedication towards providing a quality atmosphere for our families to grow together. I adore The Sunshine House staff and families, and I'm looking forward to creating close relationships with those in the Anderson, SC community.