Learn more about our leadership team, working to support and manage our schools nationally, and ensuring your family receives high-quality care and education – every child, every family, every day.
Wes Wooten | President
As president of The Sunshine House, Wes is our trailblazer, our leader, motivator and encourager-in-chief. He keeps our 2,500 team members moving in the same direction, with purpose and enthusiasm. He embodies our mission: providing quality care and education – every child, every family, every day. Under Wes's guidance, we serve more than 12,000 families each day. Wes has nearly 30 years of experience in the early childhood industry, and serves on numerous early childhood-related boards. A native of Garner, NC and current resident of Greenville, SC, Wes has a Master's degree in Business Administration. But most important of all, Wes is the proud father of two awesome young adults. When he isn't at work, Wes loves to cook and spend time outdoors.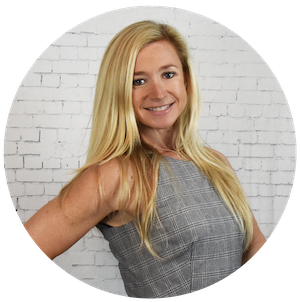 Barbra Anderson-Richardson | Chief Marketing & Recruitment Officer
As chief marketing & recruitment officer, Barbra and her marketing team are responsible for spreading the word about our company's mission, and helping our schools provide exceptional experiences to the children in our care. She also leads our recruiting department, dedicated to finding amazing teammates for our schools. Barbra has been with us for 11 years, and has 25 years of marketing and communications experience, coming to us from the banking and professional sports industries. A native of Newtown, CT, she graduated cum laude from New York University in New York, NY with a Bachelor's degree in Print Journalism, and earned her Digital Marketing and Professional Certified Marketer certifications from the American Marketing Association. She volunteers as a legislative advocate and community organizer on animal welfare issues, and fosters homeless dogs for various rescues with her husband.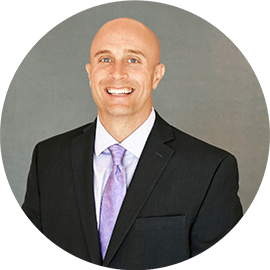 Stan Carper | Director of Facilities and Information Technology
Stan stays busy heading up two important departments at The Sunshine House – IT and facilities. His teams work hard to maintain our facilities (both inside and out) and our IT infrastructure. Stan has more than 20 years of IT experience and 10 years in project management. He earned his BS in Chemistry from Marshall University. He's taught workshops and led seminars for the Florida Association for Child Care Management, North Carolina Licensed Child Care Association, Professional Association of Childhood Educators, National Afterschool Association and the Association for Early Learning Leaders. He has served as a board member for the YMCA and volunteered with Habitat for Humanity. A native of West Virginia, he currently resides in Simpsonville, SC with his wife, Whitney; two children, Cooper and Elliott; and their bulldog, Prager.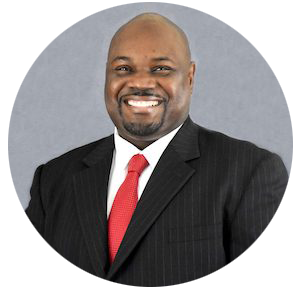 Willis Fortson | Director of Training and Professional Development
As director of training and professional development, Willis coaches and develops Sunshine House team members across the country to help them deliver exceptional learning experiences for our children. Willis has nearly 25 years of experience in the professional development field and serves as a college adjunct professor, in addition to serving on various community-related boards. A native and resident of Clinton, SC, Willis has a Master's degree in Business Administration. When he's not busy developing tomorrow's leaders, Willis enjoys traveling to Carolina Panthers games and researching family ancestry with his wife, Tammy.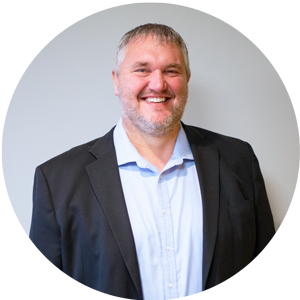 Christian Habeger | Chief Financial Officer
As the Chief Financial Officer of The Sunshine House, Christian is responsible for the financial health of our company. He has over 15 years of accounting and financial experience. Christian previously worked in the higher education and public accounting fields, as well as owning and running a small accounting firm. He also served as an adjunct professor for accounting at two institutions in Upstate South Carolina. Christian graduated magna cum laude from Furman University with a double major of accounting and business administration. A native of Ohio, Christian currently lives in Simpsonville with his wife, Emily; and three children, Jacob, Nate, and Alyssa. In his free time, he enjoys golf, traveling, and watching football; Go Bucks!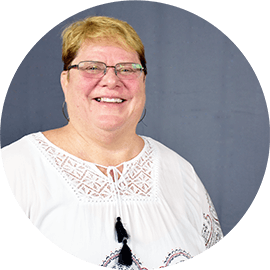 Emily Habig | Vice President of Operations
Emily has been with us more than 20 years, in almost every role imaginable. She joined the team in 1995 as center director in Greensboro, NC. Twenty years later, when Emily visits that school she sometimes meets children who used to attend – who are now adults with children of their own attending the same school! Emily has a Bachelor of Science degree in Children and Family Relations from East Carolina University. She serves as the Treasurer of the North Carolina Licensed Childcare Association (NCLCCA) and is a member of the National Association for the Education of Young Children (NAEYC). Emily, a native of High Point, NC, is the youngest of 6 children, and loves being with her family. How much? Her family has vacationed together (parents, brothers/sisters, nieces/nephews) every summer for the last 56 years!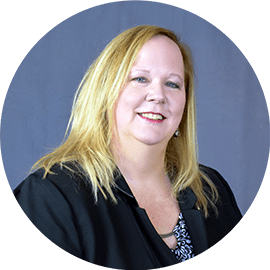 Kathy Hagen | Vice President of Operations
As vice president of operations, Kathy works to ensure our mission to provide quality care and education – every child, every family, every day – comes to life at each Sunshine House across the country. Kathy has more than 15 years of management experience and has been with our company for 6 years, joining the team as an assistant director in Charleston, SC in 2012. She also served as regional director before assuming her current position as vice president of operations. Kathy has a Business Management degree from the University of Minnesota, and is a member of the Georgia Child Care Association (GCCA), North Carolina Licensed Childcare Association (NCLCCA), and the National Association for the Education of Young Children (NAEYC). A native of Minnesota, outside of work Kathy enjoys the beach, site seeing and spending time with her daughter.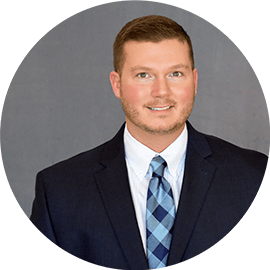 Jerod Mann | Vice President of Development and Operational Support
As our vice president of development and operational support, Jerod looks for ways to help our company expand into new markets and serve new communities. Jerod has been a part of our team for 7 years, coming to our company in 2013 after serving in the military for 12 years. He studied leadership, marketing, international business, and negotiation at Hawaii Pacific University, Upper Iowa University, and the University of Notre Dame, sequentially. His passion to serve others and enrich communities perfectly aligns with our vision to partner with families to create a better world. In his free time, Jerod loves to fish and volunteer at local charities. A little known fact about Jerod? He collects old delta blues records from the early 1900's (in case you have some you'd like to unload). A Pennsylvania native, Jerod resides in Greenville, SC with his two dogs, Dutchess and Brutus.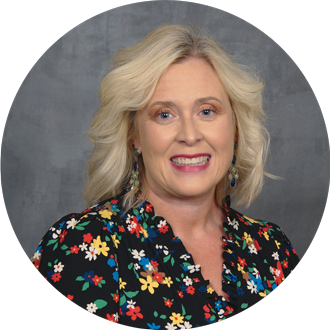 Jaime Rechkemmer | Vice President of Education
As Vice President of Education, Jaime works alongside our education team, offering high-quality curriculum, classroom environments, and technology enhancements, with active learning experiences and joyful play each and every day. She has more than 24 years of Early Childhood Education experience and has served in several capacities, including both as teacher and director. She has written early childhood curriculum, provided training and professional development for early educators, and designed thriving classroom environments. Jaime earned her Master of Science in Leadership from Pfeiffer University, along with her B.S. in Family and Consumer Science from Winthrop University. Jaime is a Carolina girl at heart with a side of Texas heat, and she loves the water (rain, lakes, oceans, etc.), Monster energy drinks, applesauce on tacos, and comic book movies.