Experience The Quest for Adventure Summer Camp!
You'll never hear "I'm bored" this summer! Your camper will experience a summer they'll never forget! Each week is a new quest with a different theme, so there's always something new and exciting going on.
And did someone say field trips? Water parks, zoos, planetariums, amusement parks, museums, ballparks and so much more. Ask for your school's field trip calendar to unlock all the details.
While all of summer is going to be a blast, we have 4 headliner weeks you-cannot-miss!
Medical Engineering | Engineering Greatness
Learn useful and just plain cool techniques, including DNA testing, prosthetics, how to perform first aid, and more.


Creative Art | Quest for the Artist Within
Experiment with interesting techniques, including 3D canvases, tubular bowls, string painting, self-portraits, and our favorite — Monet's Water Lilies.


Mechanical Engineering | Engineering Greatness
Where else can you build your own robotic arm (we call him ROBO)? How about a kicking machine? Powered sorting machine?


Community & Leadership | Quest for a Better Community
Lessons to last a lifetime. Directly impact others through service projects, including creating a library for a homeless shelter, cupcakes for conservation (sounds yummy), the Six Pillars of Character, and more.
Other themed weeks* include:
Greatness
Flight
The Stars
Deliciousness
The Deep
Fantasy Adventures
Mad Science
Travel through Time
Animal Oddities
Sports Domination
Brand New Worlds
Architectural Marvels
* Themes vary by school. Ask your Director for the specific theme weeks your school is offering.
Think Stretch Summer Learning Program
Research shows that students lose 2-3 months of knowledge every summer. This program, included in our camp, is designed to help your child hold onto the math, writing and reading skills built through the school year, while having fun.
NFL Play 60
We've partnered with the National Football League to encourage your child to be active 60 minutes a day. Your child will participate in fun outdoor games, such as relay races, tug of war, soccer, and more!
Junior Summer Camp
For 4 year olds, we offer Junior Summer Camp! This camp features special visitors and in-house quests so your younger child can experience camp. Junior Camp does not include off-site field trips due to state transportation restrictions.
Designed for your camper!
Unforgettable field trips and activities
4 headliner weeks with exclusive adventures
Always something new; each week is a new quest
NFL Play 60 program
FREE Swag Bag
Designed for you!
Safe, licensed and secure
Staff certified in first aid and CPR
Fresh, healthy meals and snacks included
Flexible hours with full- and part-time programs
You'll never hear "I'm bored" this summer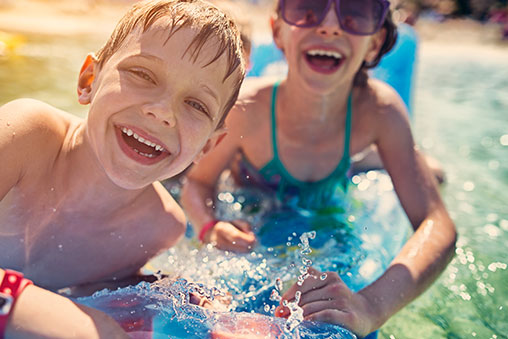 Tuition Information
Camps can fill up quickly, so secure your child's place by registering today! Tuition varies by school, so please contact your school for pricing. Call or visit your nearest Sunshine House to get started.
Families have trusted us with their children for more than 40 years. Find out why at The Quest Summer Camp!
Activities and field trips vary by location and age of child. Contact your center for details. In accordance with Federal law and U.S. Department of Agriculture policy, this institution is prohibited from discriminating on the basis of race, color, national origin, sex, age or disability.