Summer Remix Adventure Camp
Field Trips. Friends. Fun.

Dive into the world of imagination and entertainment! From starring in a movie to building the first space habitat to producing a podcast, Summer Remix is all about living your dreams.
Each mini-camp is full of exciting, new experiences, culminating in weekly field trips. Where else will your camper splash around a water park, create a game show, star in their own podcast, visit a legendary football stadium, go on a hike, and make a movie -- all in the same camp? Only at Summer Remix!
This summer is all about living your dreams! Mini-camps may include:
Lights, Camera, Action 
Our movie mini-camp puts campers in charge of making a movie. Your child will find their passion as they decide on their role in the film-making process. They may write the script, design the sets or costumes, direct the action or play a character in the story. Each and every role is important on the way to Oscar glory.


Life in Space
The future is now as campers set out on an epic adventure to Mars. What will we eat? How will we protect ourselves from the elements? What will we do for fun? All these questions will be answered as we transform our classroom into a space habitation.


Podcasts: Stories to Tell 
Nothing brings people together like a powerful story. This mini-camp celebrates compelling stories as campers produce their own podcast or videocast. Campers will decide on a theme, write scripts and interview participants to put together their own podcast.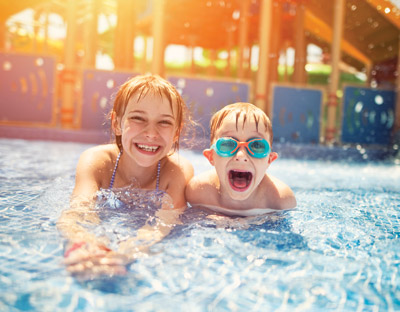 Additional Mini-Camps:
Gameshows for the Win
Comic Book Heroes
The Artist Within
We are the Difference Makers
Inventor's Showcase
And more!
* Projects vary by school. Ask your Director for the list of mini-camps your local school is offering.
Think Stretch Summer Learning Program
Summer learning loss is real. Research shows that students lose 2-3 months of knowledge every summer. This program, included in our camp, is designed to give your child the fun they deserve, while holding onto the skills built through the school year.
NFL Play 60
We've partnered with the National Football League to encourage your child to be active 60 minutes a day. Your child will participate in fun outdoor games and learn healthy eating habits. 
Junior Summer Camp
For younger children, we offer Junior Summer Camp! This camp features in-house adventures and special guests so your younger child can experience camp. Junior Camp does not include off-site field trips due to state transportation restrictions.
Designed for your camper!
Exciting weekly field trips 
Unforgettable mini-camp experiences 
Make new friends
Designed for your child's interests 
FREE Swag Bag with t-shirt, water bottle & backpack
Designed for you!
Safe, licensed and secure
Staff certified in first aid and CPR
Fresh, healthy meals and snacks included
Flexible hours with full- and part-time programs
Think Stretch Summer Learning Program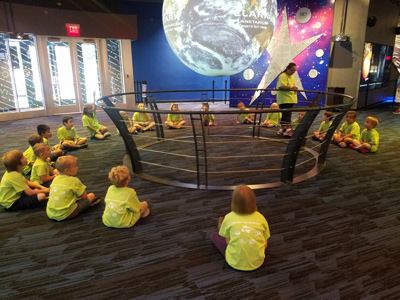 Tuition Information
Secure your child's place by registering for summer camp today! Tuition varies by school, so please contact your school for pricing. Call or visit your nearest Sunshine House to get started.
Families have trusted us with their children for 45 years. Find out why at Summer Remix Adventure Camp!
Activities and field trips vary by location and age of child. Contact your center for details. In accordance with Federal law and U.S. Department of Agriculture policy, this institution is prohibited from discriminating on the basis of race, color, national origin, sex, age or disability.