How do you choose the right childcare for your family?
It's an important decision. The right foundation, provided by a high-quality childcare, daycare or preschool program, makes a difference.
Did you know adults who participate in early education programs are 80% more likely to attend college and earn 33% higher average salaries?* 
So where do you start? How do you ensure your child will receive the same quality of care you give at home?
1. Start as early as you can.
You should start looking for childcare at least 3 months before you need care. Why? Many infant and toddler rooms fill up quickly and have wait lists. Starting early means you can take your time through this process and not feel rushed to make a childcare decision. And if your first choice is full, you can be added to their waiting list. A spot may open up just when you need it!


2. Do your research.
Ask for childcare recommendations from other parents (family, friends, co-workers) or your pediatrician or OB-GYN. Research your state's ratings system and visit local resource and referral websites to see how different daycare programs are rated. Finally, visit childcare provider websites to learn more about their hours, programs, and overall philosophy.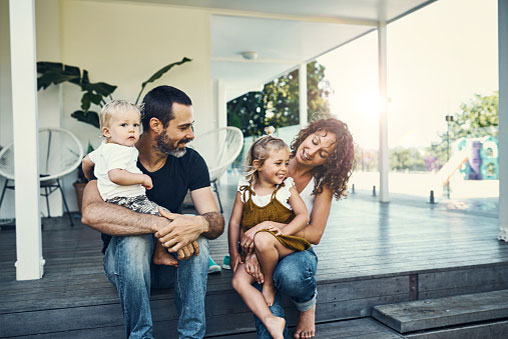 3. Do telephone interviews.
Jot down your most important questions (i.e. availability, hours, price, ratios, licensing, curriculum, etc.), and screen childcare schools over the phone. If a daycare center doesn't meet your needs, simply cross them off the list and move on.


4. Schedule tours.
Once you've narrowed down your childcare school options, schedule tours. Be prepared to ask questions and observe in the classroom. If you aren't sure which questions to ask, download our Tour Checklist. Take pictures when you tour, and bring paper with you so you can take notes to refer back to when making your decision.
5. Make an informed decision.
Ask schools for references. Read reviews of childcare on Google and Facebook to see what other families are saying about their experiences. Still unsure? Drop by the schools unannounced for another visit. Finally, trust your gut. If something doesn't feel right to you, the daycare probably isn't the best fit for your family.


Ready for the next step? Download our free tour checklist and contact The Sunshine House in your area to schedule a tour!
At The Sunshine House Early Learning Academy, we're honored parents have trusted us with their children for more than 45 years. We can't wait to ignite your child's passion for learning!