School-Age Programs
You need a safe, supervised and fun environment for your child to start and end the school day. We can help!
Your child will join in arts, academic, technology and fitness experiences, with daily homework support, in our popular after school program. So while you're at work, you can rest assured your child is safe, productive and having fun!
During spring and winter breaks, teacher workdays and summer months, we offer full-day school-age programs with exciting field trips, special guests and hands-on activities.


e-Learning & Virtual Learning
If your elementary school isn't open for in-person class or if you prefer a virtual learning program, we can help with in-person e-Learning and Distance Learning programs.
We can help facilitate your public school's virtual learning during our on-site full-day and part-day programs for school-aged children. This means your child can attend their school virtually at The Sunshine House, with educators available to help answer questions.
And with advanced health and safety measures, like temperature checks, limited classroom access, regular cleaning and sanitizing and more, we give you peace of mind that your child is safe, learning and having fun in a healthy, supportive environment.
Before School Programs*
Mornings start early, and so do we. Get to work on time and avoid the school traffic by enrolling in our before school program. We'll provide transportation to school in the morning, serve your child a nutritious breakfast, and get the school day started right!


After School Programs
After a long day of school, your child needs a safe, supervised environment with a blend of learning and fun. Throw in homework support, and you've described our after school program! We'll provide transportation from school to the center each afternoon, and serve your child a nutritious afternoon snack.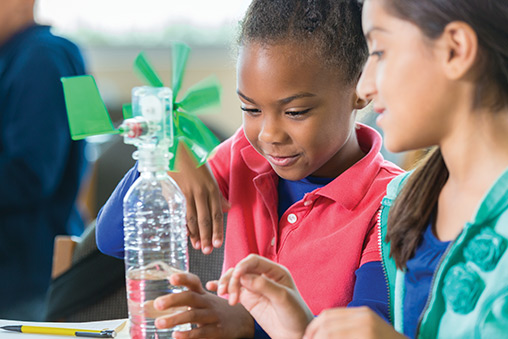 Spring Break & Winter Break
When school is closed for teacher workdays, school breaks or summer, we're open! During spring and winter break, we create an exciting, themed spring break or winter break camp with exciting field trips, special guests and unique experiences to keep your child interested and having fun!
We know you need flexibility, so our school break programs fit any schedule. Attend the full week, a few days or just a few hours. And experience field trips and fun in a safe, supervised environment!
Summer Camp
For the summer we create a not-to-miss summer camp experience — with new adventures each week, exciting field trips, and special guests. Summer camp also includes NFL Play 60 and the Think Stretch Summer Learning Program. Each week is a new adventure with a different theme! Learn more.
Keep your child safe and engaged while making your daily routine less hectic!

Our Commitment to Health & Safety 
Nothing matters more than your child's health, safety and security. That is why we take every precaution to ensure your student is safe and secure when they spend their day with us.
Every Sunshine House follows our strict health, safety and disinfection guidelines based on current recommendations from the CDC. Each school also has a restricted-entry system, staff trained in first aid and CPR, and most schools have security cameras in all classrooms. Please visit our Health, Safety & Security section for more information. 
*Before-school programs are not available at all Sunshine House locations. Please check with your local school on program availability in your area.