e-Learning & Virtual Learning Programs
Need a safe, supportive environment for your child to learn in while you're at work? Start here.
If your elementary school isn't offering in-person classes or you prefer a virtual learning program for your school-aged child, we can help with in-person e-Learning and Virtual Learning programs to keep your child moving forward academically.


What is e-Learning and Virtual Learning?
e-Learning refers to a program where students watch pre-recorded videos and download their schoolwork, that can be completed off-line. The student can work on their schoolwork at any time during the day.
Virtual Learning is when students attend their live class virtually -- watching class and interacting live with their teacher. This interaction requires a student to be logged on and streaming during specific days and times to attend school virtually.
Full-day and part-day e-Learning programs are available.
Available for children 5 to 12 years old.
Students are required to provide their own computer, charger and headphones.
Virtual Learning slots are very limited due to Wi-Fi bandwidth requirements. Slots are available on a first come basis.
Tuition varies by program and school. Contact your school for more information.

Limited spaces available. Get started today!
Secure your child's e-Learning or Virtual Learning slot by contacting your local Sunshine House today.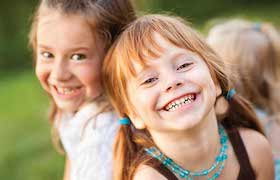 Our Commitment to Health & Safety 
Nothing matters more than your child's health, safety and security. That is why we take every precaution to ensure your student is safe and secure when they spend their day with us.
Every Sunshine House follows our strict health, safety and disinfection guidelines based on current recommendations from the CDC. Each school also has a restricted-entry system, staff trained in first aid and CPR, and most schools have security cameras in all classrooms. 
Temperature Checks:
We are screening all children and staff members upon arrival to check for raised temperatures. Those with a temperature of 100.4 or above cannot be admitted.

Health Screenings:
We are conducting a visual health screening each day before entering our school. Students
experiencing the following visual symptoms will not be admitted:
• Rapid breathing or difficulty breathing
• Fatigue
• Coughing or shortness of breath
• Extreme fussiness
Mask or Face Covering Required:
Following CDC guidelines, all school age students should wear a mask or face covering, with the following exceptions:
• While eating or drinking
• When in a mask-free zone established in the classroom or playground
• Students who cannot remove the mask on their own should not wear one
Enhanced Sanitizing and Cleaning:
Doorknobs, light switches, toys, games and other high-touch surfaces and frequently used materials will be disinfected daily. We follow CDC guidelines for proper disinfectants.
Increased Hand Washing:
Hands will be washed for at least 20 seconds at the following times:
• Upon entering the center
• Before and after meals and snacks
• After using the restroom
• Before and after any art or sensory activity
• If students are unable to wash their hands, hand sanitizer with at least 60% alcohol will be used.
Water Fountains Not in Use:
Water fountains will not be used until further notice. Students should bring individual water bottles each day, labeled with their first and last name.
Additional Program Adjustments:
Meals and snacks will be served in the classroom rather than a cafeteria or common area.
Classroom large group activities are suspended until further notice. Students will participate in increased small group instruction with an emphasis on smaller group size and individual activities.
Contact sports, such as tag football, organized basketball, etc. will not be organized.
Students should not share personal devices used for e-Learning or Virtual Learning.
For more details on our enhanced health and safety standards, please contact your Sunshine House.