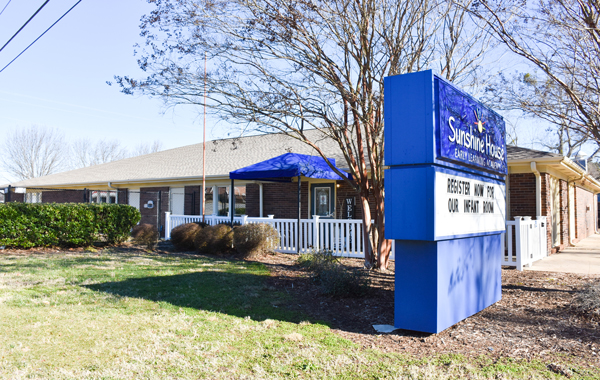 Childcare and Daycare in Greenville
Greenville, SC
Daycare & Preschool in Greenville, SC at White Horse Road
Learning Starts at The Sunshine House of Greenville!
You can rest assured your child is safe, learning, developing socially and having fun each day at The Sunshine House of Greenville! Our talented teachers and caregivers focus on school readiness, social, emotional and intellectual development, literacy, problem-solving skills, and what every child needs – love and care!
Advantages
Photo & video updates with free mobile app
Experienced, bilingual teachers and staff
School readiness, Spanish, literacy & sign language programs
On-site e-learning programs for K-5; full and part-day options
Nationally-recognized curriculum
Premium diapers and wipes provided for nominal fee

Healthy meals, snacks,

baby

food & formula included in tuition

Secure building with electronic keypad entry
Features
Transportation:
Alexander
Armstrong
Berea
Cherrydale
Duncan Chapel
North Franklin Headstart
Northwest Crescent, CDC
Westcliffe
Welcome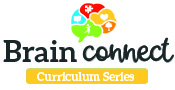 Absolutely love the entire staff at this location! Would suggest this facility to anyone looking for a team of professionals to trust with their children. They make learning fun for the kids and allow the parents to be proactive in the experience. They are really great about communicating with parents in a timely fashion and anticipating any needs that the kids may have. My daughter and me are happy to have a place that is so comfortable and gives her a great education while I have to go to work. :)
This is the BEST daycare in Greenville! They have taught my child so much and he loves all the teachers . The teachers and staff are very knowledgeable of each child in the facility and knows them all by name . That shows they care and pay attention! I love them and recommend them to anyone ! Thank you guys for everything ❤️
Our son has been enrolled at this location since January of last year. He loves all of his teachers, has made lots of friends, and continues to learn so much. They make transitions for the kids easy and they are always making arts and crafts. Everyone there is great. I would highly recommend it.
Meet Our Director

Meet Our Director, Allison Ellis

Hello, my name is Allison Ellis! I started working in childcare in 1993, and since then have worked as a preschool Director, an EDP Director, summer camp Program Director, Assistant Director, and a Teacher for various ages. I earned my Master's degree in Human Resource Management from Capella University and my Bachelor's degree in Human Development from Eckerd College.

I hope to continue to grow the sunshine family in the Greenville community, and also get more involved in local events. My favorite part of working with our students is free hugs! I love connecting to the children and knowing I have helped create a place where they can feel safe and free to explore and learn.

In my free time, I love being a mom! I have been married 11 years and have 3 children, who are 8, 9, and 10 years old. Evenings and weekends are largely about soccer, dance and chorus practice.  When I can, I love to hike,  go to Lake Keowee, or read & listen to jazz.
Nearby Sunshine House Schools