Daycare, GA Pre-K & Preschool
Kennesaw, GA
Educational Childcare, Daycare, GA Pre-K & Afterschool in Kennesaw
Observing COVID-19 Health & Safety Measures
Temporary hours: 7:00 a.m. to 6:00 p.m.
Educational Daycare & Preschool in Kennesaw!
You can rest assured your child is safe, learning, developing socially and having fun each day at The Sunshine House of Kennesaw, Georgia! Our talented teachers and caregivers focus on school readiness, social, emotional and intellectual development, literacy, problem-solving skills, and what every child needs – love and care!
Get Started with Daycare in Kennesaw, GA
Kennesaw Advantages
Security cameras in all classrooms
Industry-leading health & safety measures
Photo & video mobile app updates 
GA Quality Rated School
Nationally-recognized curriculum
School readiness, literacy & Spanish programs
On-site e-Learning & Virtual Learning 
Georgia Pre-K classes
Healthy meals, baby food & formula included in tuition
Features
Transportation:
Baker Elementary
Big Shanty
Kennesaw Charter
Kennesaw Elementary
Pitner Elementary
Enrichment Programs: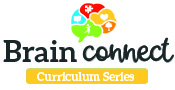 I cannot thank the teachers and staff at The Sunshine House in Kennesaw, GA enough! Also, the amount of love and nurturing the staff shows my children is evident in the amount of confidence and happiness my children possess. Thank you so much for having such a wonderful staff and truly an outstanding program.
The Sunshine House in Kennesaw, GA has been an excellent location for our littlest one. We have been very happy with every teacher that our daughter has been put with. The staff is so welcoming and our daughter has absolutely loved her teachers! The directors are always willing to hear if we have any concerns and if we do, they are very quick to address. I would highly recommend this location to anyone! Thank you Sunshine House for always making our daughter feel incredibly special!
Meet Our Director, Shamia Smith
My name is Shamia Smith and I'm the Center Director at The Sunshine House in Sandy Springs. I have 17 years of experience in childcare and early education, and I've been with The Sunshine House for the past 13 years.
I love my job, and enjoy meeting new people and helping build a solid educational foundation in a child's life.
I have two daughters, ages 17 and 11, and also help raise my nephews, who are 2 and 3 years old. In my spare time, I coach girls high school basketball!
Nearby Sunshine House Schools