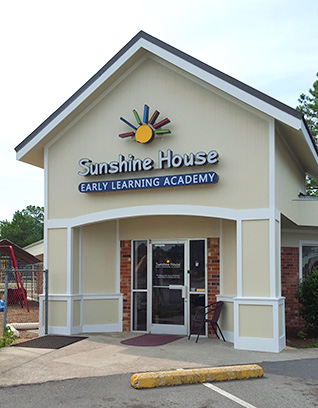 The Sunshine House
Greenlawn Dr., Columbia, SC
Childcare, Daycare & Preschool in Columbia
Learning Starts at The Sunshine House of Columbia!
You can rest assured your child is safe, learning, developing socially and having fun each day at The Sunshine House of Columbia! Our talented teachers and caregivers focus on school readiness, social, emotional and intellectual development, literacy, problem-solving skills, and what every child needs – love and care!
Advantages
Real-time photos and videos of your child with free app
Newly remodeled classrooms and building
Free school readiness, Spanish, sign language & literacy programs
Nationally-recognized, state-approved curriculum
Offers First Steps FREE 4K Program

Healthy meals, snacks,

baby

food and formula included in tuition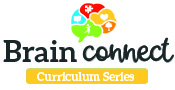 Sunshine House Daycare is amazing. Top pick as far as other daycares I have visited. Number one in my book. Teachers are awesome at the Greenlawn drive location. Keep up the good work Ms. Zena you're an awesome director.
My daughter loves it here! Such warm welcoming atmosphere, she loves her teachers and we do too! What I love best is that I can check up on my child at any point of the day from my phone!!!!
This is the BEST place to take your kids. We have two small children that attend this daycare and we wouldn't want anyone else watching our kids. We know all of the teachers there and they all take an interest in our kids. The facility is clean and organized and very professionally run. I would recommend this place to anyone!
At The Sunshine House, we provide high-quality childcare for ages 6 weeks to 12 years. Our programs focus on school readiness, social/emotional development, discovery play, literacy and critical life skills. Get real-time updates with our app! Parent-trusted childcare and early education for 40 years!
Meet Our Director

Meet Our Director, LaToya Townsend

Hi, my name is LaToya Townsend and I am originally from Columbia, SC but grew up in a small town by the beach. I have over 20 years of experience in the childcare and education field with an accompanying degree in Human Services.

I am married with a daughter who attends USC Upstate and a son who attends Blythewood High. I also have 2 yorkies that I adore. I enjoy spending time with my family and relaxing by the beach.

There is no other career I'd rather be in than working with children. As the saying goes, "it takes a village to raise a family," and they are truly like family to me!
Nearby Sunshine House Schools