Daycare, GA Pre-K & Preschool
Eagle Dr., Woodstock, GA
Educational Daycare, Preschool, GA Pre-K & Afterschool in Woodstock, GA
Corner of Eagle Drive and Bells Ferry Road
Observing COVID-19 Health & Safety Measures
Bright Futures Start at The Sunshine House of Woodstock!
Rest assured your child is safe, learning, developing socially and having fun each day at The Sunshine House of Woodstock! Our talented teachers and caregivers focus on school readiness, social, emotional and intellectual development, literacy, problem-solving skills, and what every child needs – love and care!
School Information
Advantages
Security cameras in all classrooms
Observing enhanced health & safety measures
GA Quality Rated school
Photo & video updates with free mobile app
School readiness, literacy and Spanish programs
Baby sign language programs
Nationally-recognized curriculum
On-site e-Learning & Virtual Learning for 5 to 12-year-olds
Georgia Pre-K classes

Healthy meals,

baby

food & formula included in tuition
Features
Transportation:
Bascomb
Boston
Carmel
Clark Creek
Oak Grove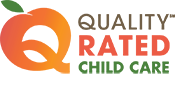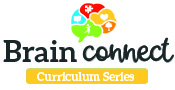 The center is clean and well organized. I enrolled my kids in this center because of a friend's recommendation and I would totally recommend them myself to anyone else. The Admins/Teachers are very friendly and really seem to enjoy their jobs.
The center is sparkling clean, cheerful and bright and each member of the staff was so warm and friendly, not to mention professional and competent. I am so thankful that my grandson is in such good hands. My son and my daughter-in-law couldn't have chosen a better daycare facility for their son. If you live in the area and need a place to care for your child, look no further.
I must say I have heard all kinds of good stuff from this learning center as both my nephew and niece go to this school. They absolute love the staff. They have been going since they were babies and have grown so much with the learning skills they teach these kids. I would recommend the Sunshine House to anyone that would like to see their kids excel.
Meet Our Director

Meet Our Director, Kayla Hall

Hello! My name is Kayla Hall, and I am the Center Director for The Sunshine House Early Learning Academy on Eagle Drive in Woodstock, Georgia.

I am happily married and we have one fur baby and his name is Ranger. We reside in Adairsville, Georgia. I currently hold my TCC in Early Childhood Education. I hope to further my education and obtain my AAS in Early Childhood Education in the near future.

I have been with The Sunshine House since 2012. When I am not working with children, I enjoy camping, shopping and spending time with my family.

I began my journey in childcare when I was in High School working with all age groups at the local Church. Childcare has become my career and will always be my passion. I strive to provide excellent, quality childcare to all families, every day!

I invite you to stop by our location and let us be a part of your child's education today!
Nearby Sunshine House Schools