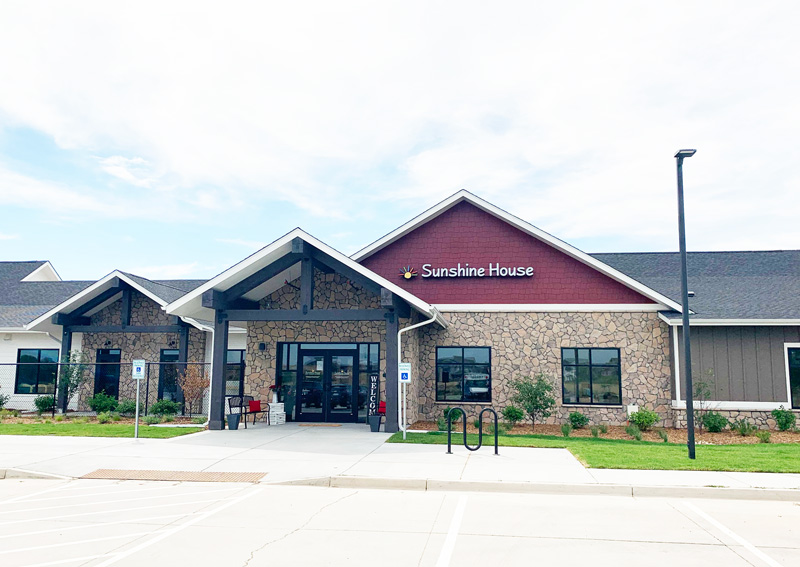 Top-Rated Daycare & Preschool in Fort Collins, CO
Fort Collins, CO at Bucking Horse
Educational Daycare, Preschool & After School in Fort Collins, CO
Located at Bucking Horse Farms near Jessup Farms
⭐⭐⭐⭐⭐ 5-Star Google Rating
We're sorry. Our school is currently full, and all waiting lists have been closed. Please check back for updates on the status of our waitlist.
Welcome to Sunshine House of Fort Collins, CO at Bucking Horse Farms!
Welcome to the Sunshine House of Fort Collins, CO, located at Bucking Horse Farms!
For more than 45 years, The Sunshine House of Fort Collins, CO has been helping children build a solid educational and social foundation -- with all the fun of childhood mixed in. And we'd love to do the same for your child!
Get peace of mind your child is safe, learning, and having fun in a healthy, supportive environment at The Sunshine House of Fort Collins, CO at Bucking Horse. Our talented teachers and caregivers focus on school readiness, social, emotional and intellectual development, literacy, problem-solving skills, and what every child needs – love and care!
Sign up for a personal tour today, and find out how you can experience peace of mind tomorrow! 
Fort Collins, CO School Features
5-Star rating on Google!

Security cameras in all classrooms

Photo & video mobile app updates 
All new classrooms, equipment and playgrounds
Nationally-recognized curriculum
School readiness, literacy, Spanish & sign language programs
On-site e-Learning & Virtual Learning for 5 to 12-year-olds
Summer adventure camp for kids aged 5-12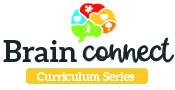 Family Reviews
The Sunshine House has been a wonderful place for our children. Our kiddos really enjoy going to daycare every day and they are so excited to tell us all about it in the evening. The staff is very professional and they truly care about the wellbeing of my children. Starting at a new childcare center in the middle of a global pandemic is not easy. The Sunshine House has been very reassuring about all of the COVID measures that they are taking to help keep everyone at the facility safe. I'm so glad we made the change to the Sunshine House!
Trying to find childcare for our first child in the middle of a pandemic was stressful to say the least. When we discovered the Sunshine House, we did some research and saw their brand was respected across NoCO and families that we talked to were really pleased with their care. Now that we're one of those families, I can honestly say this House has been such a blessing to us. It wasn't easy for mama those first couple of weeks, but the entire staff was so kind and compassionate with me.
Fort Collins Daycare & Preschool Programs
Infant Daycare (6 Weeks - 1 Year)

At The Sunshine House of Fort Collins, CO, your baby will explore and learn in a nurturing, loving environment that provides the warmth and security your infant is used to receiving at home. In our infant daycare classroom, we utilize the primary caregiver system. Your baby's main caregiver will work closely with you to provide consistency with your existing feeding, playing and sleeping schedules. While your baby is playing, your infant is also learning. Using our individualized Brain Connect Infant Curriculum, each week your caregiver will create a lesson plan for your baby, tailored to your child's interests and development. 

Toddler Daycare (1 Year - 3 Years)

Our toddler program is designed to respond to this unique stage of development. At Sunshine House of Fort Collins, your toddler will participate in fun learning activities and creative playtime that stimulates the mind and encourages exploration, while introducing structure and an established routine. When your toddler is developmentally ready to start potty-training, we'll partner with you to create consistency from school to home. Our toddler daycare program helps your child build invaluable skills, such as language development, fine motor skills, analytical skills, positive self-image, creativity, increased attention span, communication and social integration.

Early Preschool (2 Years - 3 Years)

At this age, your child is discovering something new each day. Our Early Preschool program is uniquely created to respond to your child's natural curiosity and interest in exploration, while providing the structure and support your child needs during this important transition from toddlerhood to preschool.

Preschool (3 Years - 4 Years)

Building a solid foundation in the academic skills needed for Kindergarten and beyond is important at this age. Our preschool classroom at the Sunshine House of Fort Collins utilizes the nationally-recognized Creative Curriculum® and is focused on school readiness. Our early education specialists make learning science, math, language, social studies, music and art fun for your preschooler with engaging activities and fun experiences.

Pre-K (4 Years - 5 Years)

Our Pre-Kindergarten program prepares your child for success in Kindergarten. Using the nationally-recognized Creative Curriculum®, Pre-K provides fun experiences in language, math, science, social studies, music and art. And you'll know exactly how your child is progressing! Our program includes a comprehensive assessment tool to help you and your child's teacher measure progress and set goals to ensure a successful transition into Kindergarten.

After School (5 Years - 12 Years)

Your family needs a safe, supervised, fun environment for your child to end the school day. And we're here to help with your after school childcare needs! Your student will join in fun, interactive arts, academic, technology, STEAM and fitness experiences with daily homework support. So while you're at work, you can rest assured your child is safe, productive and having fun in our after school program!

In-Person eLearning (5 Years - 12 Years)

If your elementary school isn't open for in-person class or you prefer a virtual option, we can help. We offer on-site full-day and part-day care for school-aged children -- and will help facilitate your public school's e-Learning or Virtual Learning. This means your child can attend their school virtually at The Sunshine House, with educators available to help answer questions.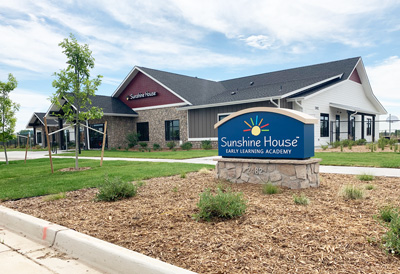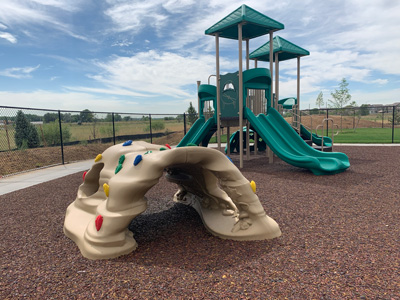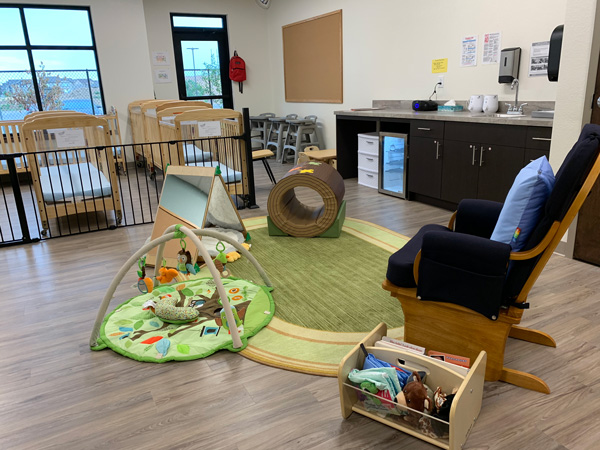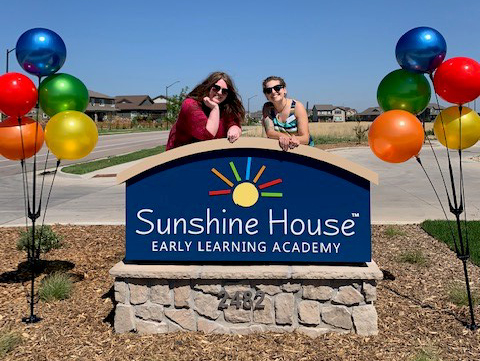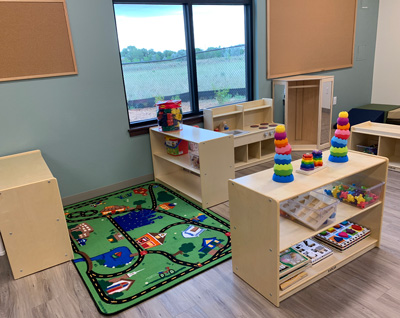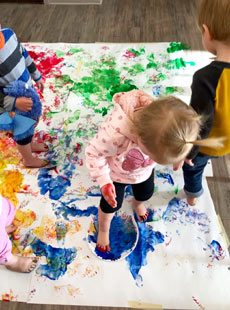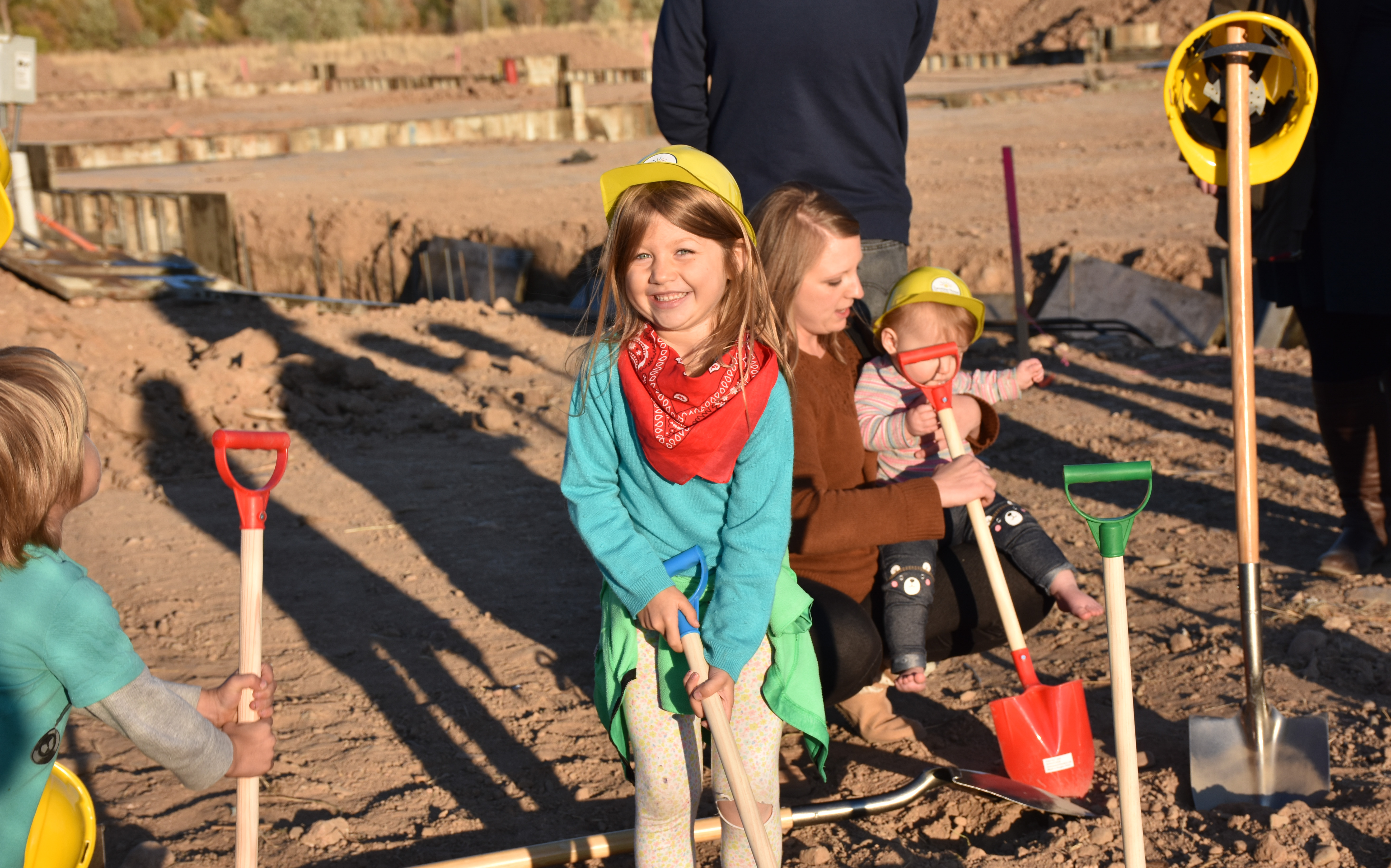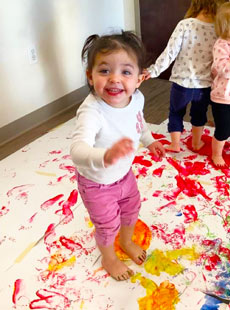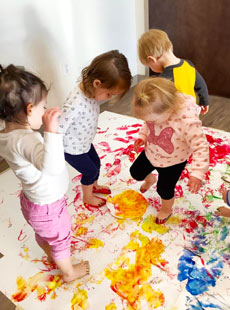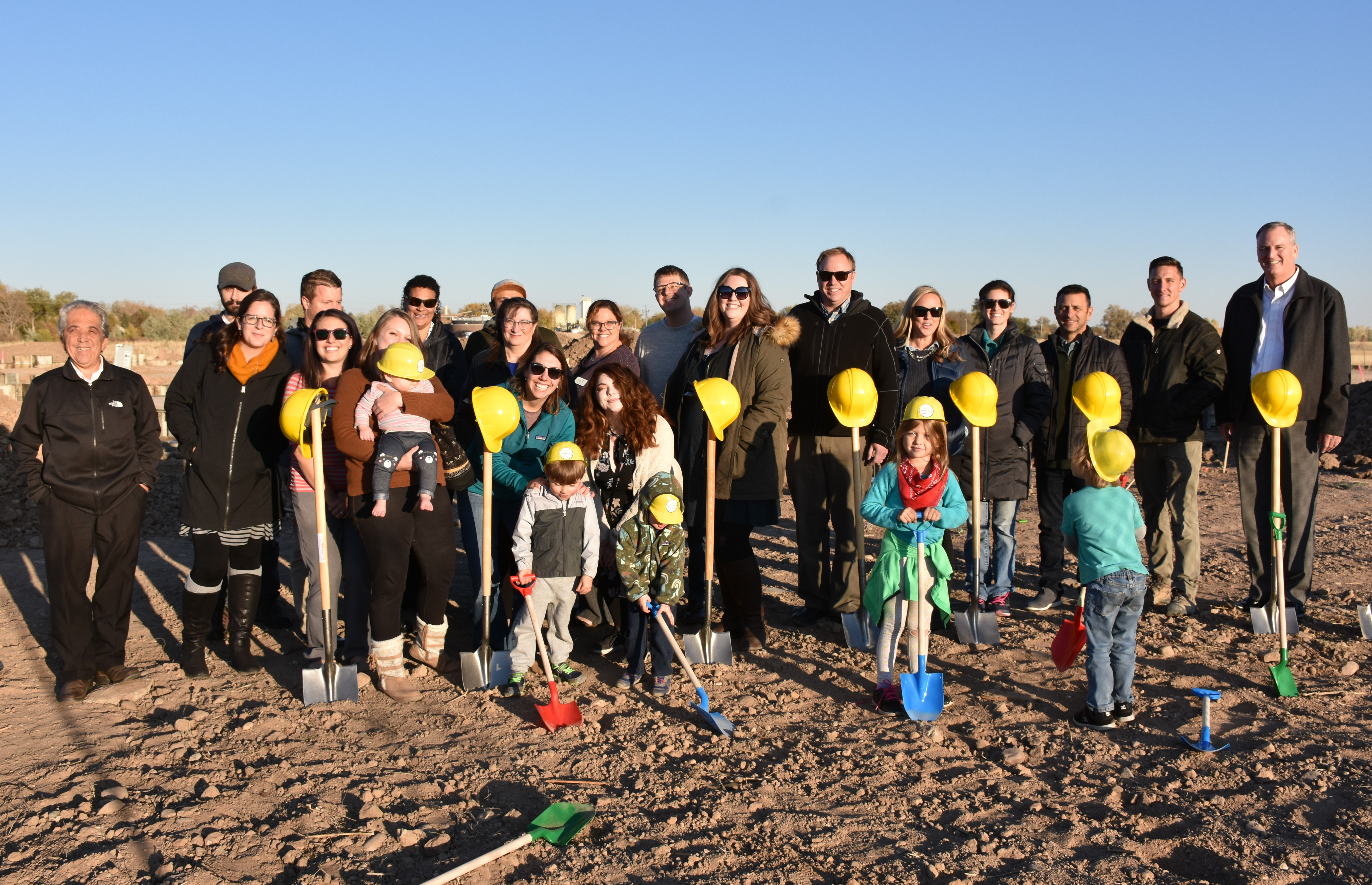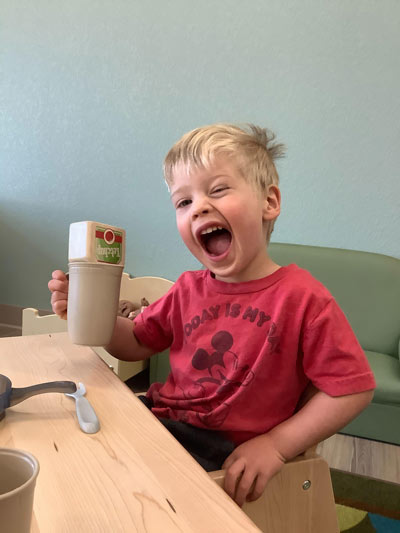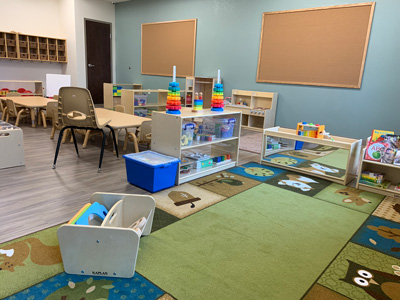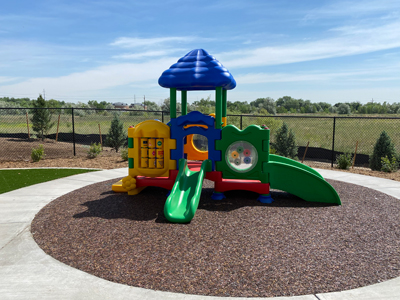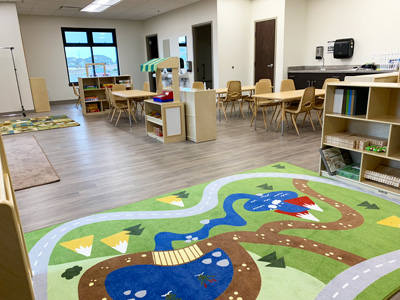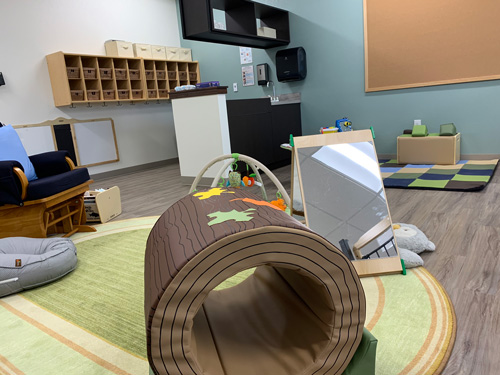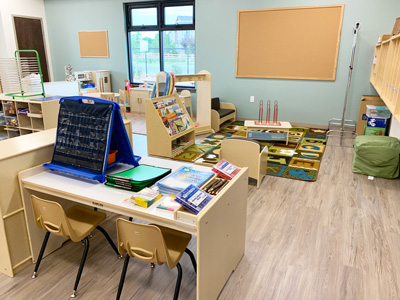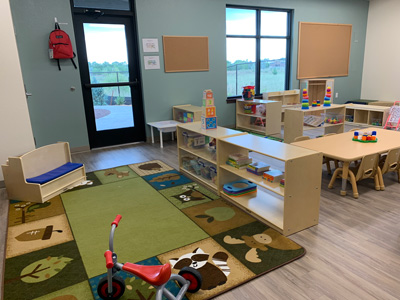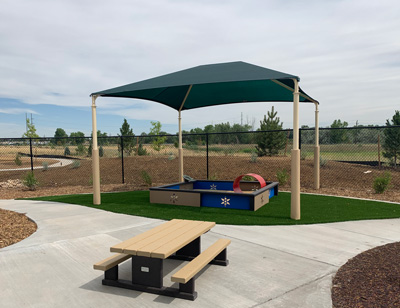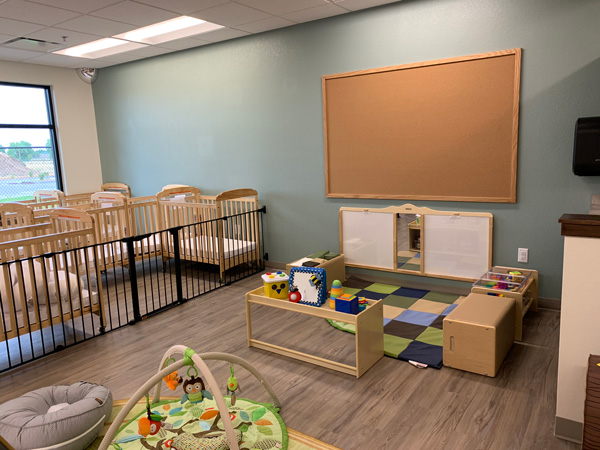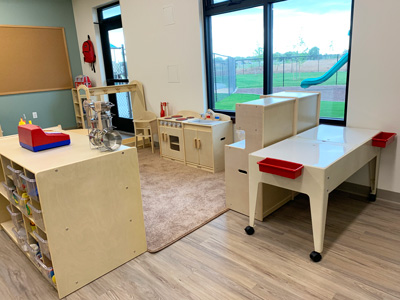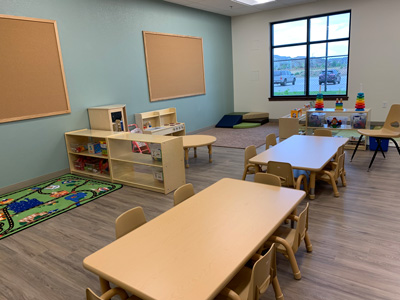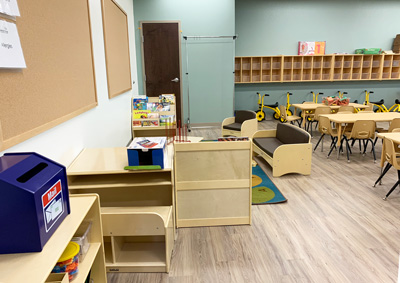 Meet Our Director, Carly Finch
My name is Carly Finch and I am the Center Director of The Sunshine House at Bucking Horse.
I have over a decade of rewarding experience working with children in a licensed care setting and I have been a Sunshine House team member since 2011.
When I am not at the center, I enjoy spending time with my husband and traveling somewhere new and exciting. I also love to read, craft, and I have an affinity for all things Disney.
I look forward to working with your family and our staff to create a warm, safe, and loving environment that will help to support your child's development and create a sense of home for your family.   
Nearby Sunshine House Schools