Autumn is all about the changing of the seasons, exploring the colorful world around us, and finding fresh perspectives. It's the perfect time to explore with your children and teach them about change and growth. What better way to learn together than through reading books!
Check out our top 10 books to read with your toddler or preschooler this fall!
Written and Illustrated by Tad Hills | Ages 1-3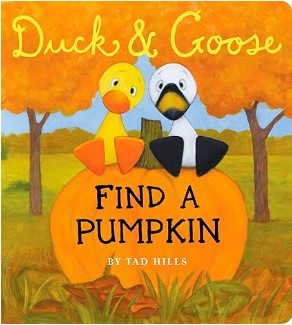 Fall is for pumpkins. But where do pumpkins come from? Find out on this adventure with Duck and Goose as they try to find a pumpkin just like their friend Thistle's.
Follow along as Duck and Goose explore all the fall things like apple trees, piles of leaves, and more as they seek to find a pumpkin for themselves.


Written by DK | Illustrated by MacKenzie Haley | Ages 2-3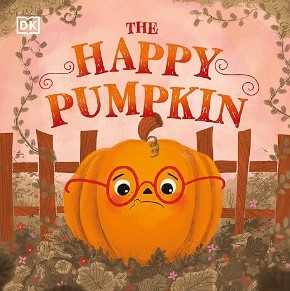 As Halloween approaches, pumpkins fill homes and front porches, decorated with colorful paint and intricate carvings. In this heartwarming book, a happy little pumpkin teaches us not to judge others by their appearance.
Children arrive at the pumpkin patch to choose the scariest jack-o-lanterns for Halloween. But this happy pumpkin is a little different with his bright eyes and quirky smile. The other pumpkins laugh at the happy pumpkin because he isn't scary like the rest. While this pumpkin stays true to himself, does he ever get picked by one of the kids?


Written by J. Elizabeth Mills | Ben Mantle | Ages 2-3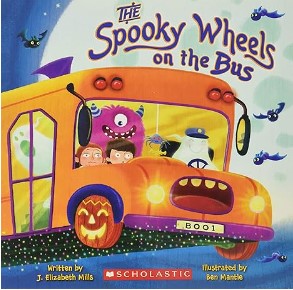 In this Halloween rendition of the classic tune, "Wheels on the Bus," get ready for an adventure through town. Sing along as the bus rattles and shakes, picking up spooky characters along the way.
Not only is this book silly and fun, but it also teaches how to count from one to ten. From black cats to bats, to ghosts and more, you'll count all kinds of creatures through the night on this spooky bus ride.


Written by Anne Rockwell | Illustrated by Lizzy Rockwell | Ages 2-4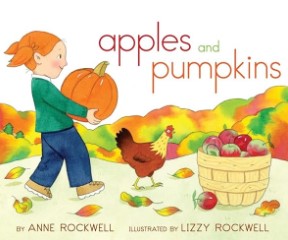 If apple picking and pumpkin patches are on your family's fall to-do list, this is the perfect book to indulge in this season. Join a little girl as she enjoys a perfect fall day with her family at the Comstock Farm.
Surrounded by geese, chickens, and turkeys at the orchard, the little girl finds joy in climbing and seeking the best apples on the trees to fill her basket. She searches the pumpkin patch for the best pumpkin and soaks in the marvelous fall day. Fall in love with autumn all over again with this classic that perfectly encapsulates the autumn season.


Written by Alice Hemming | Illustrated by Nicola Slater | Ages 2-5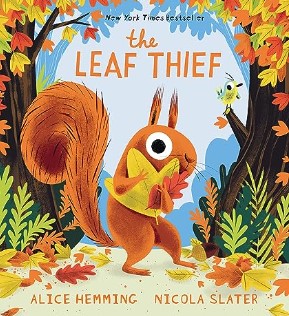 Autumn is filled with notable changes and transitions. The leaves turn from green to yellow and eventually to orange and red; the air begins to feel cool and crisp; and the sunlight fades to shorter days. Adapting to new seasons and changes brings with it challenges and even reluctance for many.
Join Squirrel on his adventure through the forest as he and his friend Bird seek to find the missing leaf from his tree. Who is the leaf thief? Or is there another reason Squirrel's leaf is missing? Dive into this adventure and explore how to cope with the changing of the seasons.


Written by Steven Kroll | Illustrated by Jeni Bassett | Ages 2-6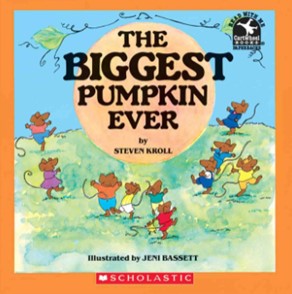 It's pumpkin season! When Desmond the field mouse and Clayton the house mouse stumble upon the same pumpkin, unbeknownst to them, they each tend to the pumpkin so it will grow to be the biggest pumpkin in town.
What happens when they find out they have claimed the same pumpkin? Will Desmond or Clayton win the town's "Biggest Pumpkin" contest? Find out as the pumpkin grows and grows into possibly the biggest pumpkin ever!


Written by Beth Ferry | Illustrated by Eric Fan and Terry Fan | Ages 3-6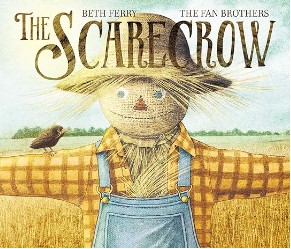 In a season riddled with change, it can seem lonely dealing with new challenges and transitions. This book taps into the importance of friendship and reminds us that even the most unlikely friends can build strong bonds.
Join the scary Scarecrow as he navigates a newfound friendship with a tiny baby crow. Will these strange friends make it through the changing of seasons together? Find out in this affectionate story that explores love, loneliness, and the beauty of friendship.


Written by JaNay Brown-Wood | Illustrated by Samara Hardy | Ages 3-7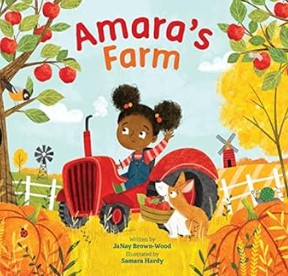 With fall comes new seasonal flavors. Eggplants, okra, apples, and pumpkins are all seasonal to autumn, as we learn through Amara's search for the ingredients to make a yummy molasses pumpkin bread, straight from her farm.
Amara is hosting a potluck for friends and needs to find the pumpkins on her farm to make this tasty treat. Join her as she explores her family's farm on the search through colorful crops to find a large, orange pumpkin.


Written and Illustrated by Monica Wellington | Ages 3-8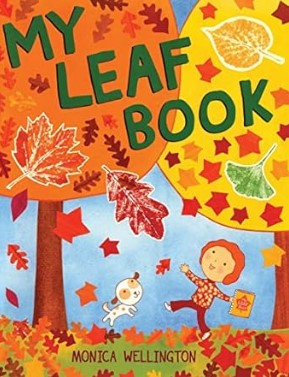 When the leaves change colors, we know autumn has finally arrived. Fascinated by the different shapes and colors of leaves? Tag along with the narrator, a curious little girl, as she ventures through an arboretum to discover the various trees and collect leaves for her leaf book.
Discover the autumn world around you by joining in and creating your own leaf book. Create this art project by collecting and identifying the leaves shown throughout the book and follow along with the directions at the end.


Written by Jen Arena | Illustrated by Jessica Gibson | Ages 4-8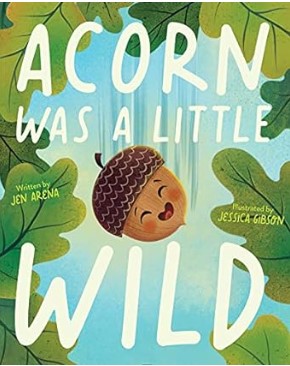 Fall is an adventurous time of year, with the leaves changing and so many seasonal activities. An adventure is exactly what you'll go on while reading "Acorn Was a Little Wild," as the main character, Acorn, seeks new experiences.
Go on a wild ride with Acorn as he discovers life outside his home in the oak tree. Acorn jumps from tall heights, finds excitement on the ground below, and finds himself in facing challenges he never imagined. What will Acorn do when he's buried by a squirrel beneath the ground? You'll have to find out for yourself in this wild tale.